Introduction:
It shows the activities you perform in the classic Timesheet view.
This view is useful for those who wish to see or create time records in the classic way by using the Timesheet.
---
Index
---
Consists of two sections:
A) The Timesheet.
B) The Stopwatch.
Track the time while you are working with the stopwatch by pressing the "Start" button.
When you stop the stopwatch, it will add the timekeeping realized on its' respective row; in case the row was not in the Timesheet, it will be added automatically.
You can add a new row to the timesheet by pressing "+ Add row" button.
You can also manually edit or add hours to the projects or tasks listed.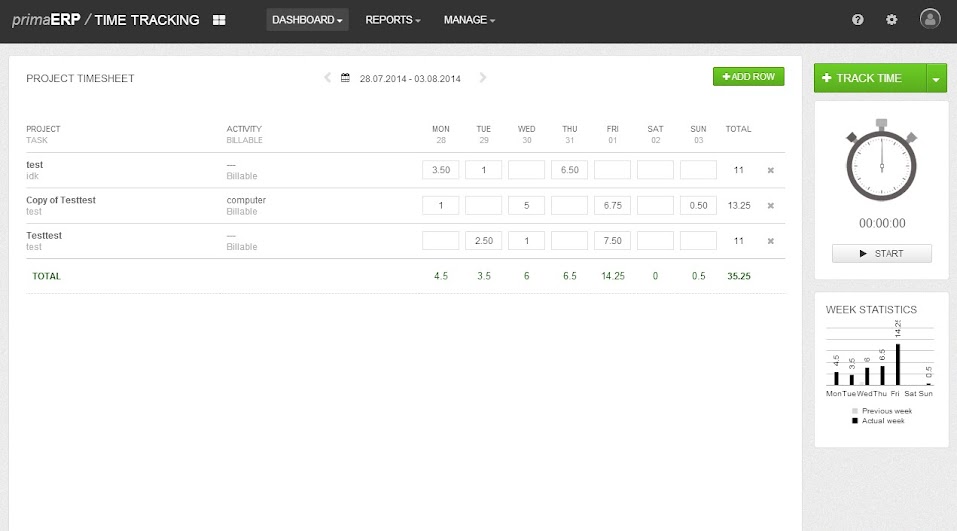 Go back